Observational Realities is a sculpture installation commissioned by Clifford Chance. In association with the University of Arts London (UAL), Clifford Chance runs an annual sculpture award to support an artist at the completion of their postgraduate studies. Saroj Patel won the 2020 Clifford Chance Sculpture Award but due to the pandemic the installation was postponed until February 2022.

Observational Realities is a site specific installation inspired by the light, reflections, time and space. It takes references from Indian rituals, ceremonies and festivals and Saroj's childhood experiences.


Genda, 2022
Steel, cotton, Indian block printed fabric, bicycle wheel, old baby clothes, acrylic mirrors and glass beads.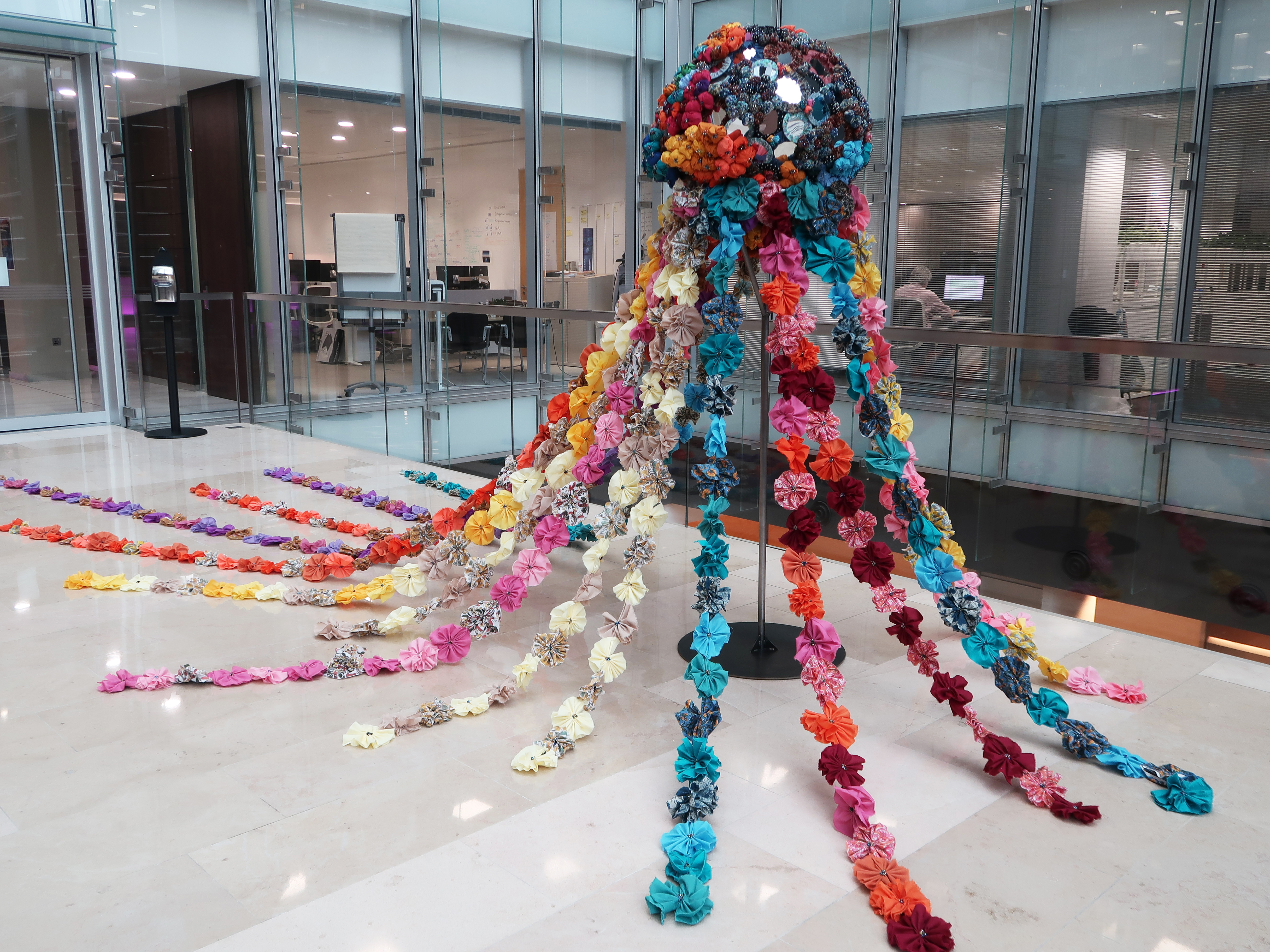 Mandala, 2022
Steel, cotton, acrylic paint, Indian block printed fabric, old clothes, glass beads, Indian temple bells and ceramic beans.


Copyright Saroj Patel 2022